The multifunction site management mobile app for security guards!
At the time of digitization, it seemed essential to us to simplify the management of the security of a site for the security agents.
That's why we offer VISORCHECK. A mobile application that can be used by the site manager and / or security officer in order to simplify their missions within the site.
With its various features, it has never been so quick and easy to manage everything from your smartphone.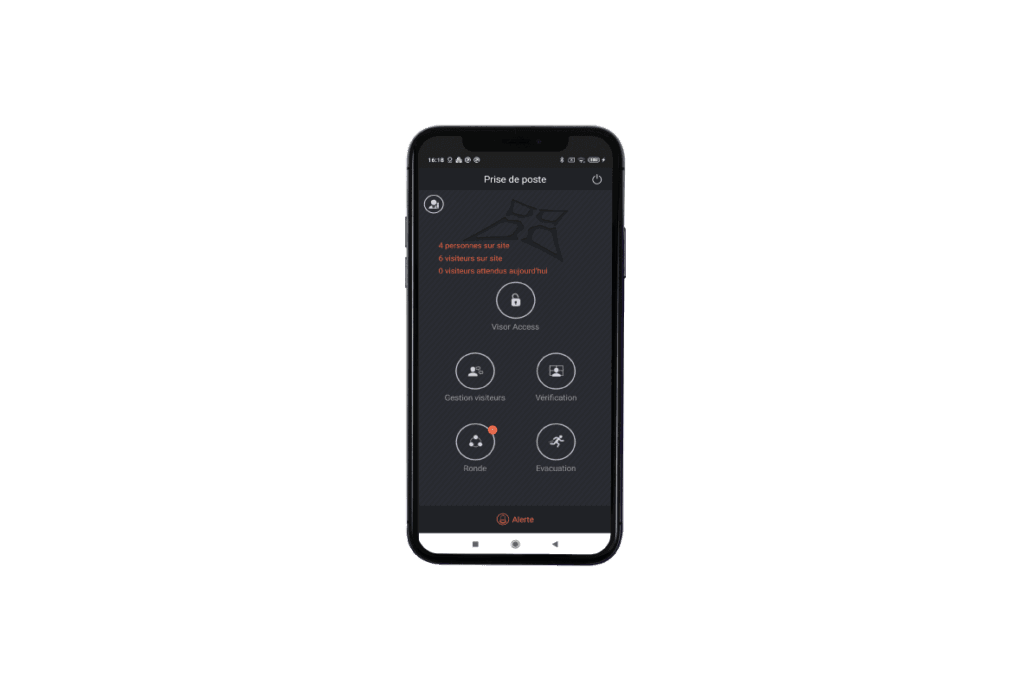 Here are the different features it offers:
1: Patrol management
Allows the security guard to perform a pre-configured round on VISOR® by scanning checkpoints in QR code format. Possibility to take pictures if needed. Feedback of information directly to VISOR®
2: Person verification
Verification and validation at any time of the identity of a user and his authorizations via badge reading, QR code, or Search by name and first name
3: Visitor management
Manage the arrivals and departures of visitors *
4: Evacuation
In case of evacuation, allows you to generate a list of people who have not yet been evacuated.
5: The Alert button
Allows to send an alert on VISOR® at any time from the application thanks to the "alert" button available from any page of the application with photo and sending of comments.
Use by the agent makes it possible to be anywhere and at any time on the site and to be able at any time to use the functionalities of the application with his smartphone